We over us
Since the foundation of our family business in October 2004 loeweli looks back at a very successful development and belongs to the oldest online shops of Germany today. The most important is the service in our enterprise. We treat all customers like us ourselves also would like to be treated. This also applies to our products. You are chosen with love and the life has already personally often made us easier. In our business counts, more is less. We only sell select products behind the we stand to 100%. All our products are tested and recommended to doctors and carrying advisers of many midwives by us, ours and the employee children.

We verteiben exclusive the newest models. We send dispatch free of cost no additional costs arise for you with that. Also use our free exchange service within 14 days after purchase. In the guarantee case we try to get a very fast carrying out. For the most part we replace broken goods train around train into new goods. Of course the legal 14-day revocation right applies to all products in our online shop.

We offer different modes of payment, however, have decided against the sale on invoice. Why? Many families are heavily mortgaged today. Sale on invoice is the cause often because customers reach an obligation to buy by the surplus. Loeweli would like to offer protection against it.

---
Our logos
Foundation logo 2004: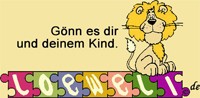 In the year 2008 Carryingloeweli replaced it: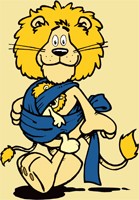 ---
Is miserliness actually randy ?

Within the last few years cheap markets like sand have grown from the ground. We "make" the best price to concept "low price guarantee" or the slogan the conquer the German market. Expensive brand goods are "sold off" and sought-after articles used particularly exclusively as an advertising article to drag potential buyers into the online shops. Will often pay customers sold without profit and with coupons here even less than the purchase price. Here the statement of a managing director to a manufacturer: We make profit to exactly euros " here. We don't care because we drag people into our shop with your brand product "! Manufacturers which would like to protect your dealers from the threatening insolvency particularly, the hands are bound by the anti-trust law. Prices may under law only recommended, aren't stipulated, however. The consequences are enormous. Store business must close because you lose the customers after service and detailed advice to the cheap suppliers on the Internet. The sales of the manufacturers decrease because the dealer number is reduced. The production declines, pay worth living cannot be paid any more, employees are dismissed and in the schlmmsten case insolvency threatens. The UVP (suggestive retail price of the manufacturer) is limited by the manufacturer so that all dealers can cover her costs of the profit. Being part of it: adequate pay and salaries, store rents or Internet server, expenses for advertising, current, service charges for returns and Garantieabwickelungen and donations for charitable purposes. Is the UVP must definitely not adhered be saved here. For more work, cessation less workers are the consequence dumping pay, of service etc. Particularly our children must bear the consequences because jobs are also discontinued and there is hardly any worth living paid work. Only with a stable economy there also are a good social affairs and a stable market. Menthalität "favorably" exhausts the economy this.

Loeweli is a successful enterprise on the market now for many years. And we thank you for it. You as our customers show values which considerably make it: Miserliness isn't randy, miserliness is stupid!


---
Our qualifications
| | |
| --- | --- |
| elementary course- die Trageschule® | construction course- die Trageschule® |
| | |
certification - die Trageschule®
partner- die Trageschule®
further educations







---
We support